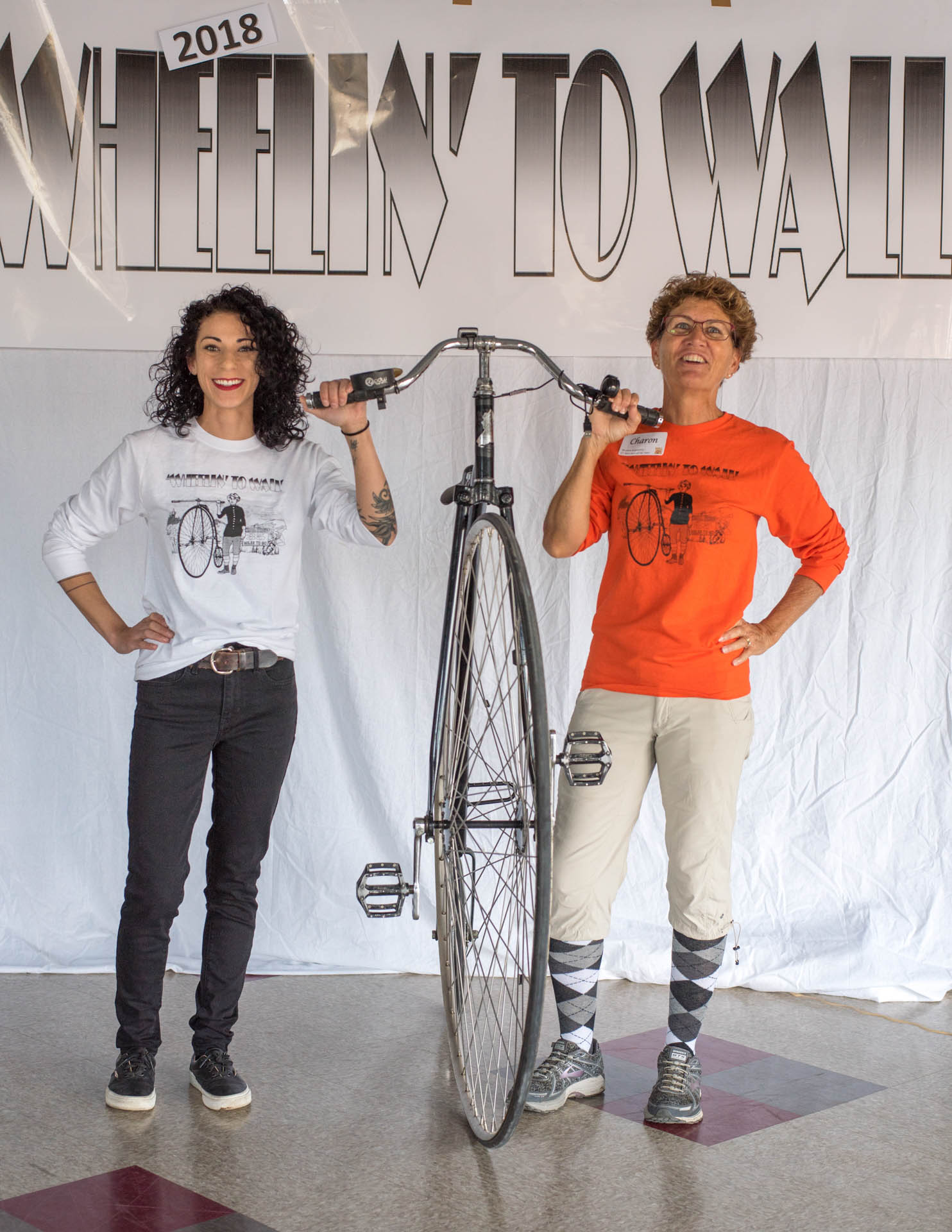 Sarah Hustead, Wall Drug 4th generation owner and Charon Geigle, Director of Wheelin' to Wall.
Wheelin' to Wall through the Badlands of South Dakota is a cycling event that grew from a community collaboration project, "Marketing Hometown America". The community collaboration brought forth many ideas from residents of Wall to connect with each other and the landscape where they live.
The walk-ability and bike-ability of Wall was a top theme among participants of the project. Wheelin' to Wall is an event to raise funds to improve the infrastructure and safety for walking and biking in the Wall-Badlands area. It is an event for this community and an invitation to others to come and enjoy what we have in and surrounding our town.
Your support made it possible to install a Dero Self-Repair Bike Station by the Wall Community Library, 407 Main Street.
Charon Geigle, Event Director, is a cyclist, runner, trap shooter, yogi and longtime resident of Wall, SD. She invites you to come play in her backyard. "You may be out in the middle of the Badlands, you may be by yourself, but you are not alone in this beautiful place."